SophosLabs analysts released detection for a new spammed out Trojan today detected as Troj/Yar-A. The Trojan arrives in an email with either a blank subject line or one of the following:
"Pirates of the Caribbean: At World's End — The Official Trailer"
"Pirates of the Caribbean 3"
 The email message when viewed will look like the following: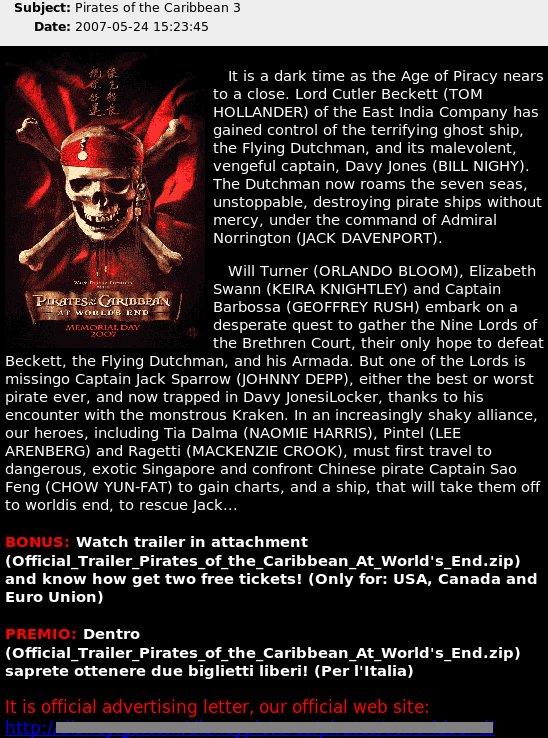 The claim that the attachment contains a movie trailer is bogus and there are no free movie tickets! Instead, the attachment is an archive file that contains a copy of Troj/Yar-A. This is another example of malware authors using topics currently in the news to help spread their creations.