TPG sites (Thumbnail Porn Galleries) are one of the ubiquitous parts of the worldwide web's dark underbelly.
Using pornographic keywords to help boost their rankings on search engines, these free porn sites often host more than just adult content.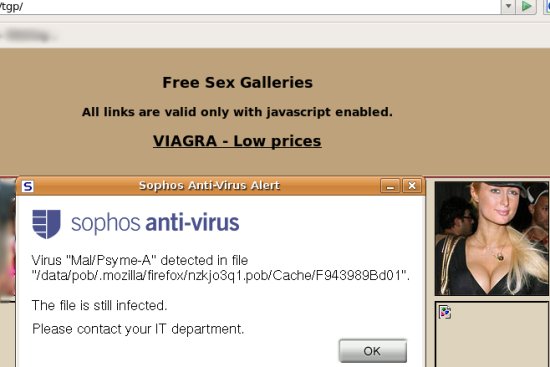 In this example as well as risque images, in this case of imprisoned hotel heiress Paris Hilton, this website is serving up Mal/Psyme-A. Mal/Psyme-A in this incarnation will attempt to download and install the Troj/Dropag-A Trojan horse.
SophosLabs spotted this particular malware attack after analyzing data fed back from a Web Security Appliance. Protecting your networks from this type of threat requires a multi-layered approach of protection at the gateway and endpoint.