If you go down to the book store today you'll be in for a surprise.
There is a new book to help to help you fight the malware problem. You may say that that's not a surprise, as there seem to be new malware books every day. This one, however, has a more thoroughbred pedigree than the average malware book.
The "AVIEN Malware Defense Guide" is a collaborative effort by members of AVIEN. Quoting from the back cover "Members of AVIEN (the Anti-Virus Information Exchange Network) have been setting agendas in malware management for several years … AVIEN members represent the best-protected large organisations in the world, and millions of users. When they talk, security vendors listen: so should you."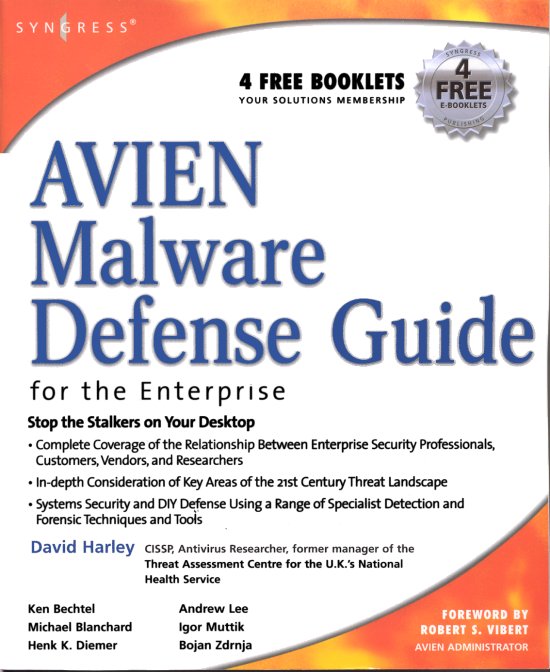 Before you read any further I had better haul my colors up the mast. I had a small part in the creation of this book.
Books on malware tend to drift between the extremes of 'How to Create?' to 'Minuscule details of ' this book attempts to steer a third path of 'What, why. how to implement a corporate malware policy'. I have yet to read all the book but so far it fulfills the early promise.
As new malware books come out we will review them and we will give a review of this one soon. If you want to find out more about this book visit your favorite book store (online or in store) or visit the publisher.
What are your opinions on this and other Malware books? Contact me via sophosblog@sophos.com.