They say 'Curiosity killed the cat' however here we see malware authors attempting to use peoples' natural curiosity to infect computers.
When confronted with the following picture, a significant proportion of male users will want to see more pictures of a former childhood sweetheart.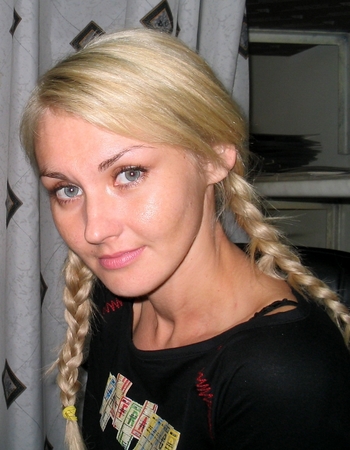 To get to that stage, their interest would have been piqued by the following email.

With tempting lines like "Do you remember that walk after classes?" and "… I still think about you sometimes, all that fun, …" the probability is that someone will click to see more photos.
If they are taking notice they will see that the website that they thought they were visiting is being redirected to the following: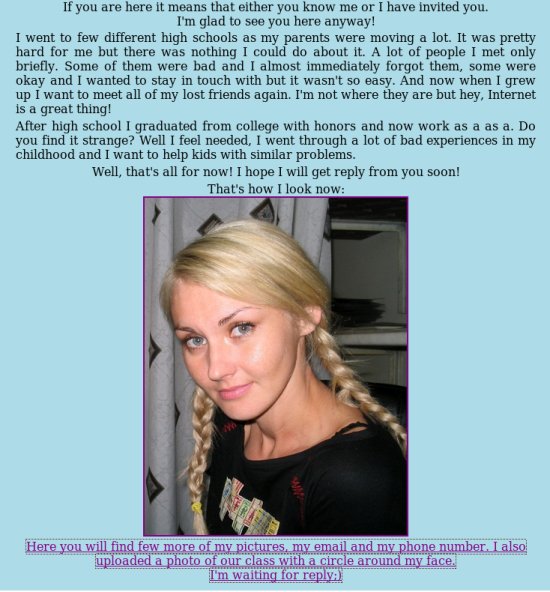 Clicking on these links will infect your computer!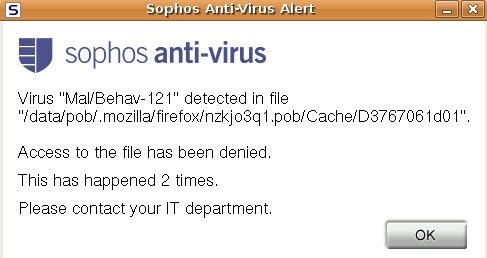 Many attack sites, like this, hosting malware will attempt to install malware automatically. This one relies on user input however SophosLabs have been tracking Mal/Behav-121 being installed by Mal/Psyme-A.