Journal entry – 10/11/2007
14:58 GMT
Odd virus (genuine parasitic, not generic malware). Quick to infect and spread via network shares and USBs.
15:16 GMT
Some standard social engineering tricks employed, eg folder icon, long, tempting filenames,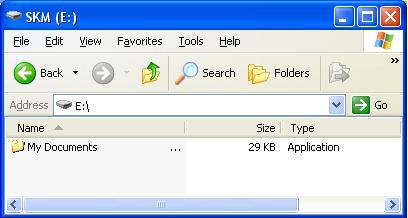 hidden files,
hmmm, EXE-like (what is that "x"?) extension for host,

etc.
15:26 GMT
But bizarre! Virus creates comprehensive log of infection activities (c:\1.txt).
15:30 GMT
Curious. Hiding or not hiding?
15:31 GMT
Perhaps the virus writer is saying "Find me and I shall reveal all". How very arrogant!