This week is Get Safe Online awareness week in the UK, and the campaign has scheduled a series of events up and down the country to raise the public's knowledge of internet security risks .
If you're like my Aunty Hilda, and you haven't heard of Get Safe Online before, then it's well worth visiting its website at www.getsafeonline.org.  The website – which is supported by the British government and various interested industry partners – explains, in everyday layman's language, how to properly protect your computer from hackers and other threats, as well as how to reduce the risk of identity theft, online fraud and other internet dangers.  There's even a section on how to find a romantic partner safely online!
Whenever a friend or family member asks me where they can find out more about acting more securely online I point them to this site, as it's a great resource.  It's not just for home users though – there is sensible advice on the site for small businesses too.  Oh, and the good news is that it's vendor neutral – you won't find it plugging one company's solution over another.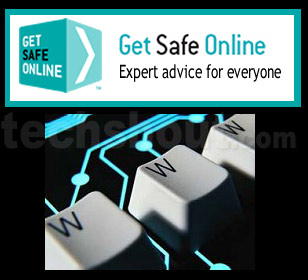 The bad news is that in the past Get Safe Online hasn't really hit the radar of the average man in the street.  Maybe this awareness campaign will raise its profile a little more (they've had some good media coverage today, and I'll be on BBC News 24 later tonight talking about their campaign) which would be a good thing.  You see, it's not good enough that security professionals know about this site – we already know how to secure our PCs.  Campaigns like Get Safe Online will really be successful when the non-geeks, like my Aunty Hilda, have heard about it too.
Maybe they should have computer security awareness commercials on prime-time TV during the popular soap operas, just like they have warnings about drink driving and the dangers of taking drugs and smoking?
If you have an idea on how to raise awareness amongst the general public about computer security, why not drop us a line?