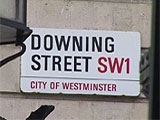 Computer security hit the news headlines hard in 2007.  A series of incidents, including the embarrassing loss by the British Government of the personal details of 25 million people, made sure that the issue was never far away from the front pages of the newspapers.  
In April 2006 the National High-Tech Crime Unit (NHTCU), the British police organisation dedicated to fighting computer crime, was closed down and its work transferrred to the Serious Organised Crime Agency (SOCA).  This decision raised concerns at the time in the security community, and even companies like Microsoft have described the facilities for reporting e-crime in the UK as "inadequate".
An online petition to Prime Minister Gordon Brown has been set up to call for the creation of a central e-crime police unit, as proposed by the Metropolitan Police and the Association of Chief Police Officers. The petition is growing in momentum, and signatories include members of the House of Lords Committee on Personal Internet Safety.
If you're a UK citizen you can sign the petition on the official government website:
But don't delay as the petition closes at the end of February. With threats on the increase, it would be good to see the creation of a central unit to record the rise in cybercrime and co-ordinate efforts to fight it.