Weekends are usually quiet working days and today has been no exception. Our spamtraps however, are never quiet.
Looking at attachments being mass-mailed/spammed out would see little difference from a week day.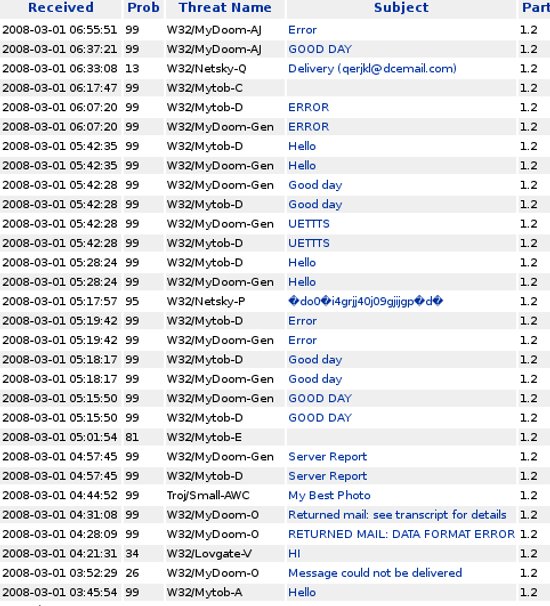 The times are in PST.
The majority of the attachments in the last 3 hours were W32/MyDoom, W32/Mytob or W32/Netsky all old malware that any reputable anti-virus should be detecting. Why are they still being mailed?
Contact us via sophosblog@sophos.com and tell us what you think.