Earlier this week, not one, but two large scale comparative tests have been published.
The first by AV-Comparatives tests a on demand scanning performance of a number of vendors and awards various levels of "Certification". A total of over 1.6 Million samples were used and Sophos achieved 96.6% detection and an 'Advanced' certification.
The second test came out of AV-Test.org and as well as a large scale on demand scanning test, false positive tests, detection and cleaning of rootkits and response time were all calculated and a report card produced for a variety of products.
Again, Sophos performed very well, receiving "++" or "Very good" for detection of malware, spyware and proactive detection, and "+" or "Good" for everything else.
The full list is as follows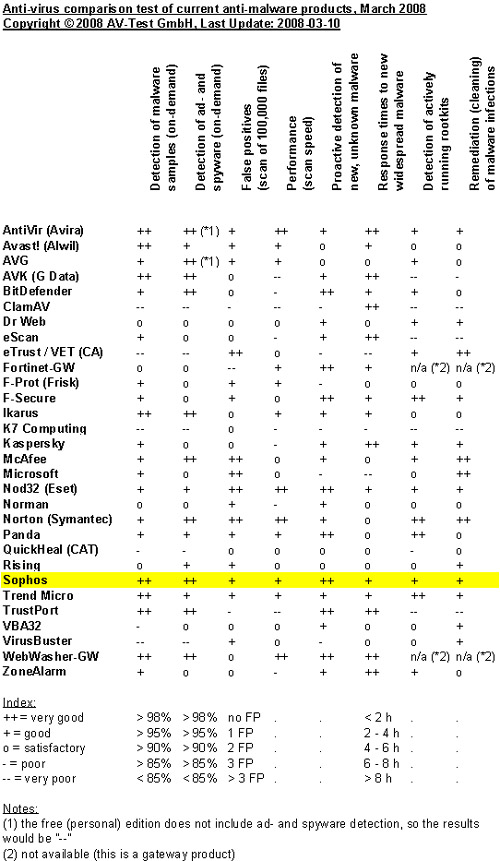 The past year has seen renewed focus on create broad based comparative tests and the recent creation of AMTSO is helping drive both the quality of tests and the quality of security products. As the quality of these tests continue to grow, they help ensure that we in SophosLabs continue to provide the very best protection, not only by our own measurement, but from external organisations as well.