Back when I was growing up, I remember playing video games such as Super Mario Brothers and thinking to myself, "Boy, I wish I could get star power and become invulnerable!". Well dream no more, let me introduce you to the worlds first invulnerable stone as seen in a spam message today.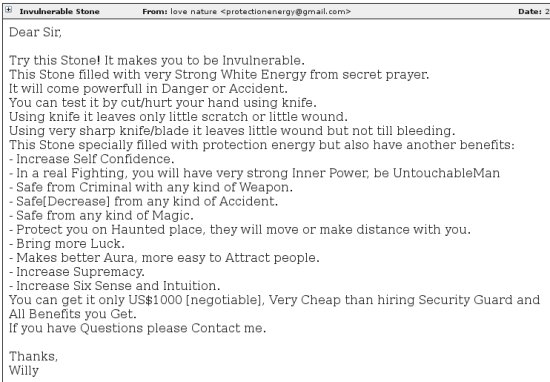 At USD $1,000 it sounds like quite the bargain, and amazingly enough he's even willing to negotiate. It will be interesting to see as time goes on if other spammers opt to start selling invulnerable stones instead of viagra and replica watches. You can see the stones that are being sold in the photo below.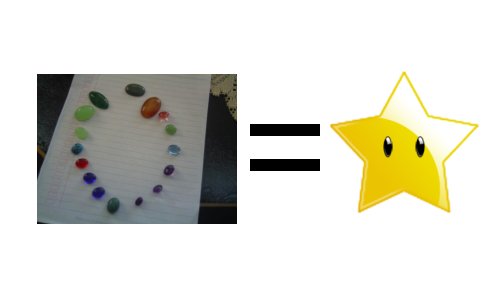 On a more serious note, don't fall for these scams. Please. Seriously.