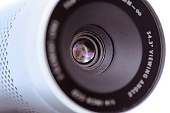 Working in the computer security industry does mean from time-to-time that we come across some pretty unpleasant stories from the internet underworld. 
In the past we've told you about the lowlives who have preyed upon young women via webcams, using malware to either secretly capture movies of victims in their bedrooms or blackmailing them into removing their clothes.  This seems to have been an international problem, with investigations into webcam perverts taking place in countries such as Spain, Great Britain, and Cyprus.
The latest case to come to light is of a 27-year-old man who has been charged almost 60 times with allegations that he used malware to take over victims' computers and intimidated young women into posing nude for him.
Daniel Lesiewicz, the owner of a computer support company, has appeared in a Montreal courtroom on charges of possessing and producing child pornography, extortion and threats.  According to the Sûreté du Québec, Lesiewicz made friends with teenage girls in internet chatrooms, sent them emails which infected their computers with malware, and then coerced them into posing naked online.
The victims are then said to have been contacted by another internet user called "Dave", who told the women that nude photos of them would be posted on the net unless they posed again in front of their webcams.
Most victims were between 14 and 19 years old, but some women were in their twenties, according to a police spokeswoman.
What baffles me is why there are guys going to all of this effort to see (presumably grainy) footage of girls with not many clothes on?  Isn't there a thing called the internet which is chockablock with photos and movies of glamorous nubile models – much of which you don't have to pay for? 
Which leads me to think that maybe underage girls are the main attraction here – and that's a really disturbing thought.
With many home users keeping poorly-defended PCs in their bedroom, there is clearly considerable potential for abuse – particularly amongst the young. The message is simple: keep your PC protected against the latest threats with anti-malware software, security patches and firewalls, and if in any doubt unplug your webcam when you're not using it.
* Image source: YAXZONE's Flickr photostream (Creative Commons 2.0)