We got a large amount of emails in our spam queues this afternoon, all pretending to be from "Microsoft Security Team". The emails kindly pointed out that our computers could be at risk from new malware and suggested that we visit their site to scan our systems.  
Virus infection alert.
Your system is at risk of being attacked by emerging viruses!
Microsoft Security Team strongly recommends you to remove the infection:
hxxp://xxxxxx-scanner.com/
More info: hxxp://xxxxxx-scanner.com/1/?affid=124
Best regards,
Microsoft Security Team  
Clicking on the link in the email takes you to a site which claims to scan your system, and lets you download a file to clean your PC. Running the scan on a sparkling clean PC produced a staggering amount of 'infection' reports, and clicking on the executable to 'clean things up' led to an attempted download of Troj/Dwnldr-HDG.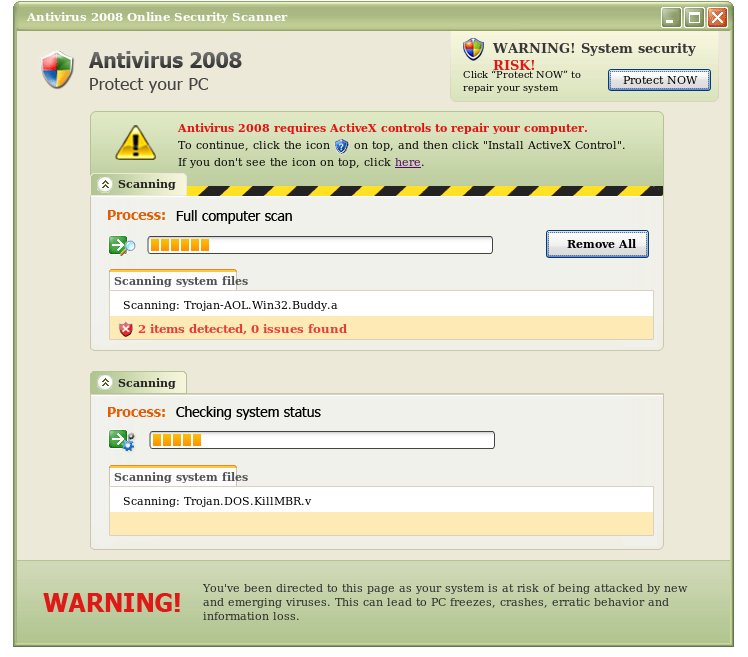 We say it 'til we're blue in the face – Don't click on links in unsolicited mail! Nothing good will ever come of it.