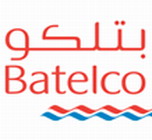 Bahrain telecoms company Batelco has issued a press release warning cellphone users not to forward an SMS text message that has been doing the rounds in the kingdom.
"Today is BATELCO Wireless 50th Anniversary Celebration Ceremony. Transfer this SMS to 10 Batelco Customers & get BD 5 Talk time free."
Sound familiar?  It should do, because this is simply a variant of a myriad of email chain letters we have seen over the years offering Applebees gift certificates, a share of Bill Gates' fortune, a free Ericsson mobile phone or free flights with British Airways.
Batelco have confirmed that they the campaign is fake, and that users will not receive any free talk time for forwarding the message.  According to Batelco spokesperson Ahmed Al Janahi Batelco's engineers have now blocked the message from being sent via their network.  "We wanted to notify customers who have [already] received it that it is spam,"  he said.
With so many call plans today including hundreds of free SMS texts bundled in with the price, many people may feel that even if the offer sounds potentially bogus that it is still worth forwarding "just in case."  A large proportion of people probably wouldn't even consider that the offer sounds unlikely.
What makes this hoax chain letter unusual is that it has spread via mobile phones rather than email.  Maybe this is a foretaste of things to come?
Aside from chain letters and hoaxes being spread via cellphones, we are also seeing the phenomenon extend into the world of Web 2.0.  Anyone who has ventured onto Facebook, for instance, is likely to find that their "Funwall" has been jammed with bogus warnings from well-meaning friends alongside the avalanche of Panda sneezing videos.
Of course, just like email hoaxes and chain letters, a fake SMS campaign like this and Facebook chain letters waste time and bandwidth.  Best to nip it in the bud by deleting the message upon its arrival in your inbox, before you embarrass yourself in front of your friends and family by forwarding it on.