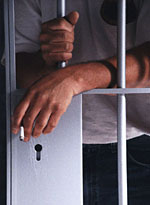 Last week, the High Court in Auckland, New Zealand, sentenced a hacker to three years in jail after finding him guilty of blackmail, document and computer fraud.
22-year-old Thomasz Grygoruk attracted the attention of the FBI after stealing personal information from thousands of people over the web in a five year spree.   The court heard that Grygoruk, from Howick, Manukau City, used a combination of Trojan horses and fake banking websites to steal information such as credit card numbers and PINs from unsuspecting internet users.
Having stolen information, the hacker would then create ATM cards and stole up to NZ $300,000 (US $233,000) from cash machines.
According to media reports, Grygoruk also attempted to blackmail an American teacher in Pennsylvania to the tune of NZ $13,000 (US $10,000) by threatening to tell his local newspaper and police that he was a paedophile who was involved in an inappropriate romantic relationship with a student.  (A claim which transpired to be incorrect).
Five years of online identity theft earnt Thomasz Grygoruk a considerable amount of cash but a life-changing spell in a prison cell.  It also means that he has spent almost a quarter of his life committing computer crimes.  There must be something wrong with the way we are educating young people about how to use computers and the internet responsibly if we keep seeing youngsters ruining their lives like this.
By the way, this is the second case of a young New Zealand hacker who had a run-in with the FBI to make the headlines recently.  Last month, Sophos reported on the conviction of 18-year-old hacker Owen Thor Walker – also known as "Akill".  Walker, who admitted his role in an international botnet, was due to have been sentenced on Wednesday, but according to the New Zealand Herald has had his day in court postponed due to "procedural reasons".