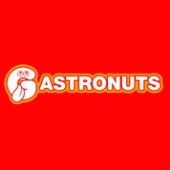 The BBC has apologised and set up a freephone helpline after it was discovered that the personal details of children who had applied to participate in a kids' TV show had been stolen.
The BBC says it has suspended the production of "Gastronuts", following the loss of a memory stick containing the names, addresses and dates of birth of 250 children who wished to take part in a new television cookery show.
The lost information also detailed when the children and their parents would be away on holiday – potentially useful information for burglars.
The memory stick, along with a laptop, were stolen from a vehicle owned by independent television company Objective Productions, who also make TV shows for mentalist Derren Brown and the award-winning Channel 4 comedy "Peep Show".
What alarms me is that in all the published news stories about this incident, there has been no mention of the data being encrypted. From the sound of things you wouldn't need to be a modern day Merlin like Derren Brown to determine information that most individuals would like to hold close to their chests. If this data fell into the wrong hands it would mean easy pickings for any criminal with a crowbar as they moved from one empty house to another.
More companies need to understand just how valuable personal data can be to identity thieves, and ensure that identifying information remains encrypted, especially on laptops and USB memory sticks that are so easy to steal.
Of course, as the program was reported to instruct kids on "how to stew worms, catch farts in jars and bake toenail cakes" the program's production hiatus may be no great loss to society.
Read: "BBC apologises after children's personal data stolen" in The Times.
* Image source: Nedko's Flickr photostream (Creative Commons 2.0)