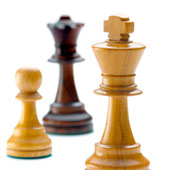 Following the earlier timeline I published on the hacking attacks against Russian and Georgian websites after the outbreak of conflict in South Ossetia, I thought it would be good to publish an update.
12 August 2008
It has been revealed that Georgian President Mikheil Saakashvili has moved his website from Georgia to Atlanta, USA where it is being hosted by Georgian-born Nino Doijashvili's company, Tulip Systems Inc. This is in an attempt to deflect the distributed denial-of-service attacks that have been plaguing the website. However, as the video below demonstrates, it is still extremely difficult to access the site.
(The beautiful symmetry of Saakashvili's website being relocated from Georgia to Atlanta, Georgia is quite marvelous isn't it?)
Estonia, which suffered its own headline-making denial-of-service attack in May 2007, is said to be sending computer security experts to Georgia to help it defend its web servers from attack.
Meanwhile, in Russia, news websites are still said to be being suffering attacks by hackers, and the site of high profile chess grandmaster turned political activist Garry Kasparov has also been targeted.
A group called the South Ossetia Hack Crew is said to have claimed responsibility for defacing Georgian websites with pictures that compared President Saakahvili to Adolf Hitler. It sounds like tit-for-tat virtual attacks might carry on for some time.
I have recorded a short video entitled "Cyber warfare, chess and distributed denial-of-service attacks", demonstrating how long it can take to access a website swamped with traffic like a distributed denial-of-service attack.
(Enjoy this video? You can check out more on the SophosLabs YouTube channel and subscribe if you like)
In the video above, also available from the SophosLabs YouTube channel, you can see that when a website gets hit by a DDoS it's rather akin to fifteen fat men trying to get through a revolving door at the same time – nothing is going to move quickly.
It's very easy to think that this conflict is happening a long way away from our own countries, and doesn't affect us. But that's wrong.
The denial-of-service attacks that are striking websites in the region are being relayed through innocent people's computers all around the world. Your Aunty Hilda's computer, which may normally be pumping out Viagra adverts, could today be engaged in a DDoS attack. In other words, you may unwittingly be taking part in a cyber war.
So, make sure your computers are properly defended with anti-virus software, security patches and firewalls.
And lets all hope that the current military conflict comes to a speedy and peaceful resolution.