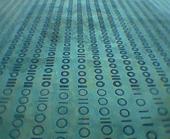 Gary McKinnon, the infamous NASA hacker, has lost in his attempt to get the European Court of Human Rights to hear his appeal against extradition to the United States.
McKinnon was arrested in 2002 after allegedly hacking into computers belonging to the US Army, US Navy, US Air Force, Department of Defense and NASA. The hacker from North London claims that he broke into the networks only to uncover confidential information about anti-gravity propulsion systems and extraterrestrial technology which he believed the authorities were hiding from the public.
Last month McKinnon lost an appeal at the British House of Lords, and his approach to the European courts was considered his last legal chance to avoid extradition.
The US authorities will be rubbing its hands together in glee at the news that they are finally going to get their hands on McKinnon. They have sent a clear message that they are set on hunting down anyone who attempts to breach their computer systems, and compromise their data. Gary McKinnon is now facing the uncomfortable prospect of an American trial.
McKinnon has had tremendous support from the hacker community and even ordinary people throughout the duration of his trials, but this decision will still hit hard even after the many years of appeals. The message is clear – if you hack into computers you have to realise that the legal consequences could be severe.
Others should take note of McKinnon's predicament and ask themselves: do I want to end up in his situation? I would imagine the answer across the board would be a resounding "no".
Sympathy for McKinnon from the IT world
The opinions of the IT world are of interest. Remember IT professionals hate hackers normally – but they seem to feel quite sorry for the plight of Gary McKinnon.
When the really serious cybercriminals are the ones doing it for money, stealing identities and creating botnets, should we really be making such an example of a guy who was apparently just a UFO conspiracy theory nut?
An indication of how much IT people sympathised with McKinnon's plight is underlined by a poll conducted by Sophos in 2006 found that showed 52% of IT professionals felt he should not be extradited.
A separate survey last year revealed that less than half believed that jail would be an appropriate punishment for McKinnon if he was found guilty.
For their part, the US authorities claim that McKinnon caused nearly a million dollars worth of damage, and shut down systems responsible for protecting Washington DC and tracking the location of naval ships.
Many will be watching with interest to see how the case against McKinnon develops.
42-year-old Gary McKinnon is said to be "distraught" at the European Court's decision, and faces extradition to the United States in the next two weeks.
* Image source: clockwerx's Flickr photostream (Creative Commons 2.0)