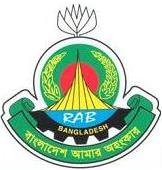 Bangladesh's elite security force, the Rapid Action Battalion (RAB), had its website at www.rab.gov.bd hacked last week. Visitors to the site on Friday were greeted with a message criticising the government for not doing enough for information technology while introducing laws to fight cybercriminals.
According to the message, "HACKERS R NOT CRIMINAL", and the RAB "DO NOT KNOW WHAT IS THE CYBER SECURITY OR HOW TO PROTECT OWNSELF."
Within 24 hours, the authorities had arrested 21-year-old computer science student Shahee Mirza, and three of his friends in connection with the hacking. According to RAB, Mirza has confessed to hacking the website and the sites of at least 22 other organizations. Mirza claims that he had no malicious intentions in defacing the websites.
So, why does Shahee Mirza win the award for this month's dumbest hacker? Because of some other information he left in his message on the RAB website – telling all to see who precisely had defaced the security's force's homepage, and even giving his personal Yahoo email address.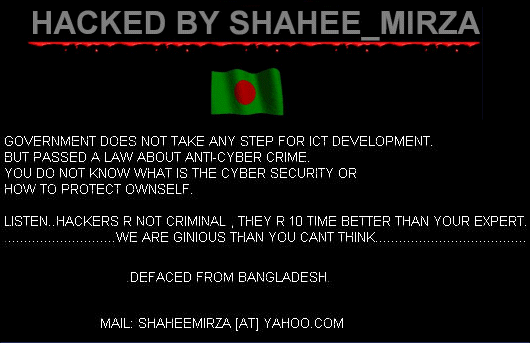 Is it any wonder the authorities in Bangladesh were so quick to arrest the suspects?
If found guilty, Mirza and his friends could face up to 10 years in jail. That's something for every wannabe-hacker to consider before they decide it's a good idea to attack a website.