The US Presidential fight between John McCain and Barack Obama is heating up, with even the millions of us around the world who aren't allowed to vote following the latest news with great interest.
Malware authors, hackers and virus writers, of course, are never slow to jump on an opportunity and today we have been seeing malicious emails spammed out claiming to link to a sex video of Barack Obama.
(Enjoy this video? You can check out more on the SophosLabs YouTube channel and subscribe if you like)
The emails, which have subject lines like "Obama Sex Video!!!", claim to come from infonews@obama.com and read as follows:
Sensation!!! United States Senator for Illinois Barack Obama in 2007 was travel to Ukraine and have sex action with many ukrainian girls! You may view this private porno in a flash video. Download and view now. Please send this news to your friends!

Obama it's not right choice!!!

As is par for the course, clicking on the link is a very bad idea as it will install the Mal/Hupig-D Trojan horse onto your Windows computer.
Unusually for a malware attack however, the malicious code is installed while you are watching an X-rated video (albeit not one starring Barack Obama). The video which gets displayed appears to be homemade, rather than a product of the adult entertainment industry. You have to wonder that if this is homemade, what a sick way of getting revenge on your ex-partner…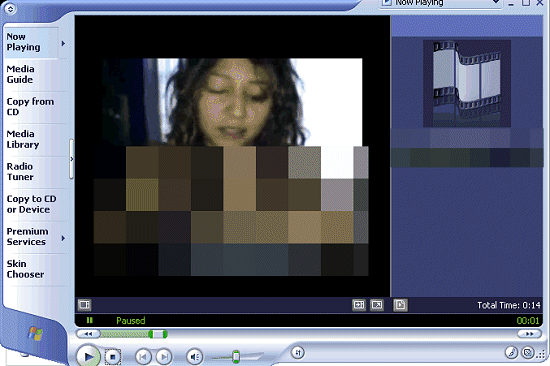 The good news is that Sophos customers have been proactively protected against this piece of malware since April, and so even if you are foolish enough to click on the link you won't have your banking information and passwords stolen from you. Users of other security products would be wise to ensure that their anti-virus protection is up-to-date.
Credit where credit's due: Thanks to Sean McDonald at SophosLabs Australia for providing additional information about this malware attack.