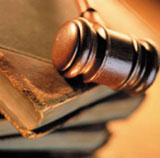 It's an unpleasant fact of life in the computer security field that sometimes things come to our attention that can make you feel pretty disheartened about the world.
For instance, while the folks in our labs are analysing malware and spam it is possible they might come across content connected to child abuse (calling it child pornography seems wrong to me – this isn't porn, it's children being sexually abused.)
We have specfiic staff who have been trained to handle these situations, and we work closely with bodies such as the Internet Watch Foundation to ensure that the correct action is taken against these websites, and the people behind them.
Of course, it doesn't mean that we are regularly involved in the fight against people who are responsible for the demand for such offensive and illegal content.
According to a report in the Reno Gazette-Journal, a 36-year-old man has pleaded guilty to possessing images of young girls under the age of 10 in a variety of sexual positions.
Paul Kistner, of Verdi, Nevada, who until he resigned last month was a deputy for Washoe County's sheriff, was reported to the police by his own wife. Monique Kistner had grown suspicious of his online activities after noticing that his internet browsing histories were always purged, and installed spyware on his computer with the help of a friend.
Having discovered that her husband had been accessing pornographic and child abuse material, Monique Kistner delivered detectives her husband's computer at Washoe County Sheriff's office on August 7th. A subsequent search of the family home found further child abuse images on three portable USB flash drives.
Days after his arrest in August, Kistner resigned from his job at the sheriff's office, where he had been working for the last 12 years. He is scheduled to be sentenced in November, and could face up to six years in jail.
We're used to hearing about spyware stealing our identities, our passwords, our credit card numbers for the benefit of internet hackers – but it seems that we are going to be hearing more of how surveillance software can actually uncover criminal acts too. For instance, earlier this week I reported on how a child abuser was sent to jail after his victim's parent used spyware to discover he was in contact with their daughter.
As more and more people become aware of the ability to snoop on their family's online internet activities with spyware we're likely to see more cases like this.