Recently we have seen fake versions of the YouTube site being created for hosting malware. Now we have seen the real YouTube website being used to promote a "dating" spam campaign.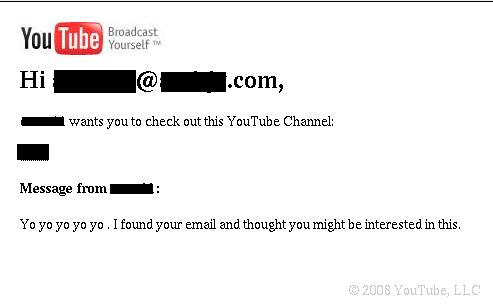 The email is being sent by YouTube's email alert service so the body contains a genuine YouTube icon and is written in the standard YouTube alert format
The message has a subject of "Check_out_this_YouTube_Channel!"
<xyz user> wants you to checkout this YouTube Channel:
<numbered link>
The link points to http://www.youtube.com/user/<number in the link>
This link takes us to the YouTube user page which looks similar to the one below: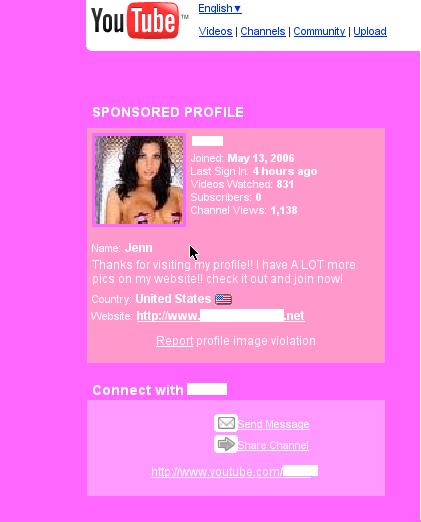 The website for each user is the same, an online dating site. This is just another example of a well-known service provider being exploited by spammers. The good news is that the link is blocked by us, potentially STOPPING any YouTube HookUps ;-).