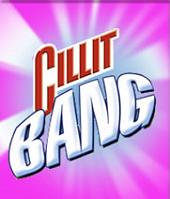 Cillit Bang is a cleaning product which is famous in the UK (and possibly elsewhere) for its retro TV advert.
"Barry Scott" an ebullient fictional personality invented by Cillit Bang's marketing department solely to present the adverts, shows how the product can remove rust, limescale, and dirt around the house. The commercials achieved cult status by being so down-to-earth and rudimentary compared to the millions spent on most TV adverts these days.
The makers of Cillit Bang proved that you didn't need to have a flashy marketing campaign to ingrain yourself deep in the public conscience, and the actor who played Barry Scott became well-known enough to win a bit-part in a Bryan McFadden music video.
This cultural phenomenon did not go unnoticed by the creative fellows in Sophos's testing department who made this parody for your entertainment:
(Enjoy this video? You can check out more on the SophosLabs YouTube channel and subscribe if you like)
And here is the original Cillit Bang TV advert if you want to make a comparison.