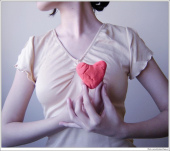 Earlier this year I blogged about a Nigerian man who created a fake identity on an internet dating website, and ultimately managed to infect the computer of a female employee at NASA.
Details are now emerging of another Nigerian man alleged to have used online romance as a cover for a crime, but this time he is said to have pretended to be a love-lorn woman.
The Nigerian Economic Financial Crimes Commission have arrested a 23-year-old man alleged to have used a fake female dating profile to defraud a middle-aged Australian man out of $20,000 (approximately US $16,000).
According to Detective Superintendent Brian Hay of the Queeensland Police Service Fraud and Corporate Crime Group, there have been 10 arrests to date as a result of cases investigated in conjunction with the Nigerian authorities.
What's really sickening about crimes like this is that they are taking advantage of the vulnerable – whether the victims be middle-aged men and women who are guilty of nothing but a desire to find love, or the naive who believe that there investment opportunities which arrive out of the blue could bring them fortunes, there seem to be plenty of people who do still fall for these scams.
With life run at a hectic pace many may feel the internet to be a realistic way to find a romantic partner, but do be very careful about letting your heart rule your head if your new boyfriend or girlfriend begins to ask for money.
* Image source: Face it's Flickr photostream (Creative Commons 2.0)