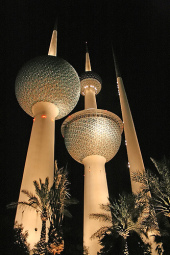 With gloomy predictions on the economy and plummeting share prices, people are likely to be tightening their belts more than ever.
So the last thing you need is someone hacking into your bank account and spiriting away your hard-earned savings.
And yet, more and more criminals appear to be using the internet to do precisely that, all around the world.
In the latest case to come to light, authorities in Kuwait have arrested a teenager in connection with a Trojan horse that stole bank account information from internet users.
According to reports, a 17-year-old boy is alleged to have post what is described as an "immoral picture" on a website to attract potential victims, but then silently installed spyware onto their computers, stealing online bank account information and other personal data.
Officers at the Mubarak Al-Kabeer division of the Criminal Investigations Department claim that the young man's computer contained programs for hacking into other people's computers.
Governments around the world are trying to avoid a financial meltdown – make sure you're doing what you can to protect your savings, by running up-to-date security software, patches and a firewall and always following best practice when surfing online.
* Image source: Hamad M's Flickr photostream (Creative Commons 2.0)