This year's Virus Bulletin had finished in Ottawa.
On top of all the jokes, the quality of the presentations was good this year. Presentations related to the themes of Malware–disinfection, distributed–computing and AV–Testing were all of high quality. Pob, Fraser and Vanja explained with their work on the hot topic of Web attacks with presentations backed up with lots of data and insights.
At the end of the presentation, speakers are presented with a gift. This year's gift is a wonderful pocket-watch.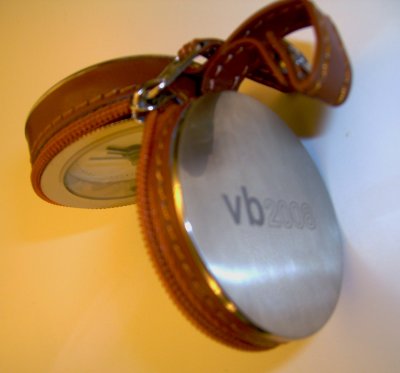 After my talk, I was also presented with one of these lovely pocket-watches. When I was showing it off to some of my friends they reminded me of this Chinese tradition about gifting a clock to someone (in Chinese pronunciation, clock = end, which implies…).
Oh well, I like the pocket watch so I will be sure to keep it in my possession until the end….