This is a new one on me. Today in our spam traps we discovered a UAE company who have a novel approach to providing an anti-virus service. So novel that we had to have a little chat with them before realising that they appear genuine.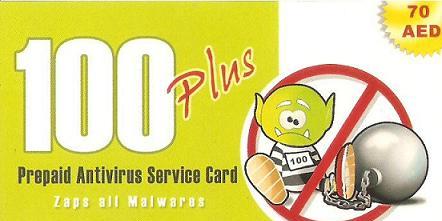 They offer a prepaid anti-virus service scratch card – you pay around $20, scratch off a 16 digit number, then visit their website and open up a chat session. Giving your number to the technician on the other end of the chat session will result in him/her starting a remote scan of your machine. They claim to then deal with any infections they find.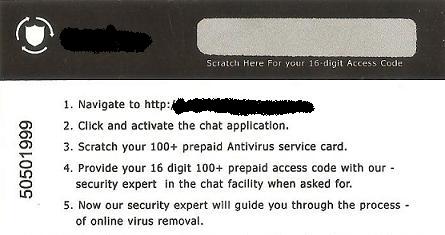 Is this a good idea? Well, it's certainly cheap. However, there's no information on their site as to what software they use to remote into your machine, or indeed what technology they use to scan and clean your system. Too many unknowns there for my liking, but to each their own.