Word reaches me via MTV that a movie is coming out inspired, in part, by the Love Bug worm which infected computers worldwide in May 2000.
The movie, entitled "Subject: I love you", stars American actress Briana Evigan (who I must admit I've never heard of) who is best known for her role in the TV show "Step Up 2 The Streets" (nope, not ringing a bell..)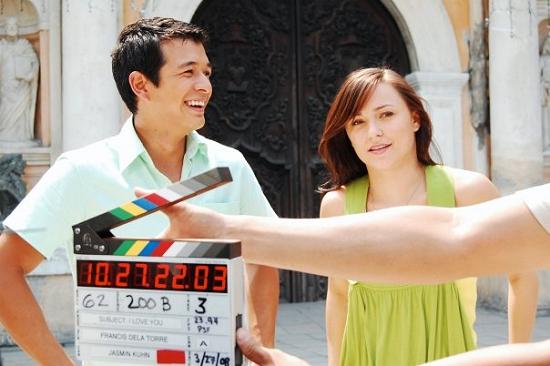 According to the movie's entry on IMDB, the film is at least being true to the original plot of the Love Bug worm (also known as VBS/Lovelet-A or ILOVEYOU) in so much as it is being made on the streets of Manila in the Philippines.
Ms Evigan breathlessly explained to MTV the inspiration for the plot:
"You ever hear of the 'I Love You Virus'? It's based on that. It's the American girl and the Filipino boy and I leave the Philippines and there's not much Internet or cell phone stuff going on at that time over there and he tries to track me down and his friends come up with an idea of him sending out a virus."
Hmm.. well, lets hope they don't glamourise or trivialise malware creation too much. You know, I think a much better idea for a movie would star a slightly cuddly senior technology consultant with bushy eyebrows, who would save the world from a bunch of Brazilian Delphi programmers with a list of banking urls in their back pocket. Of course, I'd need a female lead. Gigabyte, what ever happened to you? We could have been the new Cary Grant and Katherine Hepburn..
The movie ("Subject: I love you", not my movie) is scheduled for release in 2009. There is no word on whether Onel de Guzman, who was never tried for his involvement in the Love Bug's creation, will have a cameo role.
* Image source: Briana Evigan Online