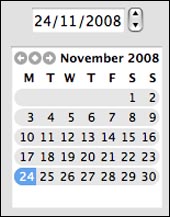 PC Tools has been widely quoted in the press as predicting that next Monday (November 24) will see a peak in virus, spyware and other malware attacks.
How did PC Tools' boffins come up with this prediction? Well, they reckon that looking at last year's data they saw more attacks three days before American Thanksgiving holiday than any other day of the year. So, by their reckoning (I refrain from calling it science), Monday 24 November 2008 will be the worst day this year.
This isn't just drivel, it's dangerous drivel. The danger is that people will begin to think that they need to take computer security more seriously on one day rather than another. The truth is that you need to be security conscious on every day of the year.
The whole story reminds me of how another anti-virus company (ironically the same one which recently acquired PC Tools) warned of the possibility of 200,000 new viruses emerging on the 1st of January 2000.
Half-baked guesswork about if a day in the future might be a bad one for malware attacks has about as much science behind it as examining chicken entrails. It makes for a cute headline, but a harmful message.