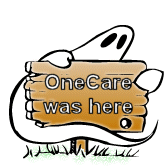 As I blogged last night, Microsoft has announced that it is killing off its Windows Live OneCare security product, and will replace it with a freebie anti-virus product for home users.
In my earlier post I speculated about how this might cause some problems for security hippos Symantec and McAfee, as they will doubtless find consumers more than happy to use a free solution from Microsoft than pay £40 for a copy of McAfee VirusScan or Norton AntiVirus.
Yes, consumers have had the option of using free anti-virus software before (from the likes of AVG, Avira and Avast), but these were from vendors that had nothing like the brand presence possessed by Microsoft.
But what will the impact be on other vendors in the home user space? There are dozens of small security vendors who make a tidy living (often with a good userbase in their own country) from their consumer anti-virus offering, even if they are not one of the largest security firms on a global scale. The availability of a free Microsoft anti-virus product could – if Microsoft is successful in its marketing and promotion – cause them serious problems, and perhaps put them out of business.
I can talk about this fairly freely, as Sophos focuses on the corporate market, and you may not be able to get many other members of the industry comfortable talking about this – but could the death of OneCare and the birth of the free "Morro" replacement actually result ultimately in less choice for consumers?
Don't get me wrong – anything which encourages more people to protect their home PCs is undoubtedly a good thing. But no-one can predict with any certainty what might happen in this space, and it sure would be a shame to see less companies working in the security field (and the resulting reduction in innovation) if some of the smaller players were to go the way of the Dodo because their home user revenues dried up.