It's a sad day here at Sophos because it's Petra's last day.
She's been working as a senior member of the marketing team for the last 19 years, and has seen the company change and grow enormously during that time. When she joined in October 1989 nobody had email in the office (let alone internet access), mobile phones only came attached to expensive cars, and faxes were considered high tech.
There were a handful of viruses though, and Petra was one of the very first people employed by Sophos (number 5, including the two founders). She claims her main duties at the time were to buy biscuits from the local post office, and make cups of tea.
Today, we see over 20,000 new malicious samples every day, and are approaching 1500 members of staff. Now we get our biscuits delivered and have rather swanky coffee machines. 🙂
Many veterans of the anti-virus industry may have first met Petra at the Virus Bulletin conference in Jersey in 1991. Keen not to ruin the entertainment at the gala dinner, Petra found herself pretending to be hypnotised in front of an audience of 250 delegates.
I don't think there's ever been a larger leaving collection for someone – staff were quick to reach deep into their pockets (pah! what credit crunch?) to show their appreciation for all the hard work she's put in over the years. What Petra really wanted of course, as she prepares to hand her company mobile phone back in to HR, was an Apple iPhone. And I'm delighted to say that after speeches were given in the pub last night she became the proud owner of a 16GB Apple iPhone 3G.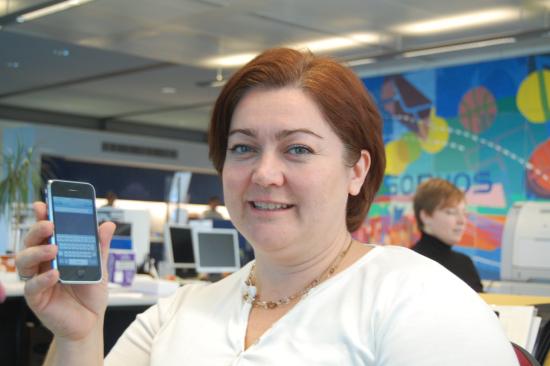 We'll all miss Petra a lot, and we're hoping she'll pop in often to catch up with gossip.