Sleigh bells are being brought out of storage, and Santa is polishing Rudolph's nose in readiness, as the world ramps up for the Christmas holidays. Guest blogger Paul Ducklin, Sophos's Sydney-based head of technology, invites you to enter a competition in which you could win a T-Shirt. Over to you Paul…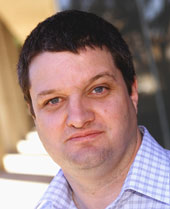 At SophosLabs in Sydney, we receive millions of spams each day into our spam traps, so we have a good idea of what spammers write to their prospective customers.
This got us wondering what a spammer's Christmas list might look like. Not what a spammer might send to that old softie, Santa Claus, far up in Northern Norway, but a more targeted letter to Santa's Southern counterpart, way down in the Great Southern Land. (Not Australia. The _really_ big one, right down by the South Pole.)
The result is shown in the letter below.
We can't expect mercy from spammers over Christmas and New Year. Quite the opposite. Spammers will press any goodwill buttons they can over this period, to try and catch you when you are chilling out. So don't let your guard down just because you're on holiday.
If you get a brand new laptop for Christmas, take the time to get your anti-virus and your patches up to date first before you start searching for those Boxing Day bargains. We know it can take ages to patch a new PC for the first time. Please be patient. It can be hard enough remembering who you are on New Year's Day without having to worry about your online identity as well.
Oh, and if you are working over the holiday season, like the guys in SophosLabs will be, then thanks in advance from the rest of us for doing your bit whilst we take it easy.
PS: the spammer's letter below contains at least three anagrams. If you can find and solve them, tell us by emailing santa2008@sophos.com.au on or before 9th January 2009. We'll draw three correct entries from a hat and send the winners a cool T-shirt.