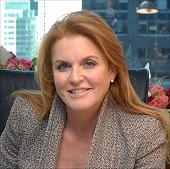 The Daily Telegraph is reporting that a laptop belonging to Sarah Ferguson, the Duchess of York, has been stolen.
A thief broke into a photographic studio in Potters Bar, Hertfordshire, where one of Fergie's aides had taken the computer in order to have private snaps of the Duchess, Princesses Beatrice and Eugenie, and her former husband Prince Andrew downloaded and archived.
No doubt these photographs would have a commercial value – although it's unlikely any British newspapers would get away with publishing them. But what is perhaps more potentially damaging is that it seems unlikely that the only data stored on the laptop was photographic.
Could there be archived email, passwords, address books, and other information on the laptop that – in the hands of an identity thief – could have a value?
There are also questions to be asked regarding Royal security – are the hard drives used by the British Royal Family and its staff properly encrypted?
The good news is that whoever stole this laptop was probably an opportunist, and didn't realise who it belonged to when it was stolen from the photographer's studio. However, stolen laptops regularly get sold on, and it is becoming more and more common for criminals to be aware of the value of data which might be stored on a computer as well as the physical value of the hardware itself.
The Duchess of York has, of course, had private moments become public before, as anyone who remembers the notorious "toe-sucking" incident will remember.