This isn't my typical malware related blog post definitely. Canada is experiencing some of the worst winter weather in a long time. The reason I elected to settle in Vancouver in the first place was primarily because it snowed 3 to 4 days a year and remained at temperatures ranging from 5C to -5C (41F to 23F) throughout the winter months while the rest of Canada suffers temperatures well below -20C (-4F).
Though it's not very cold in Vancouver right now, we're getting more snow than normal. We've had 30cm fall in the last three days with another 15-20cm of snow expected today and tomorrow. The reason this is extraordinary is because this is the first white Christmas Vancouver is going to have since '98 which is exciting. I thought I'd share a few picture snapped with my phone: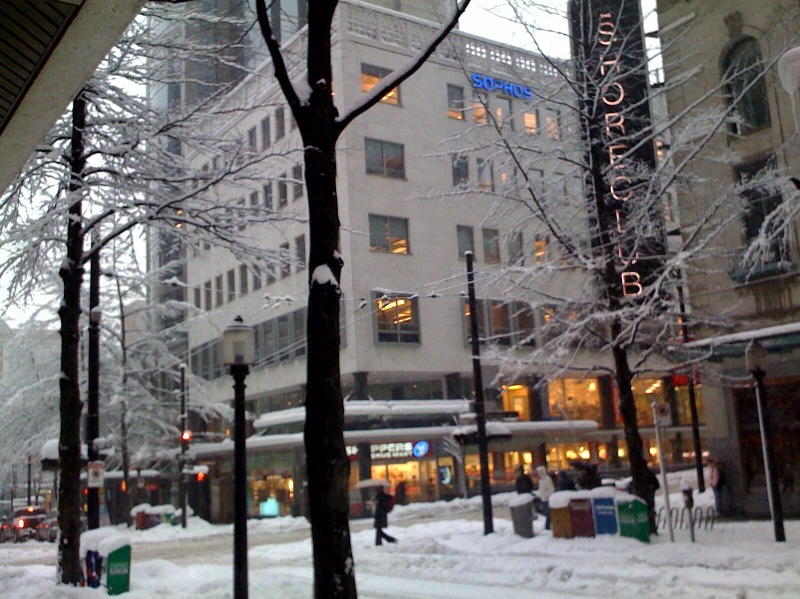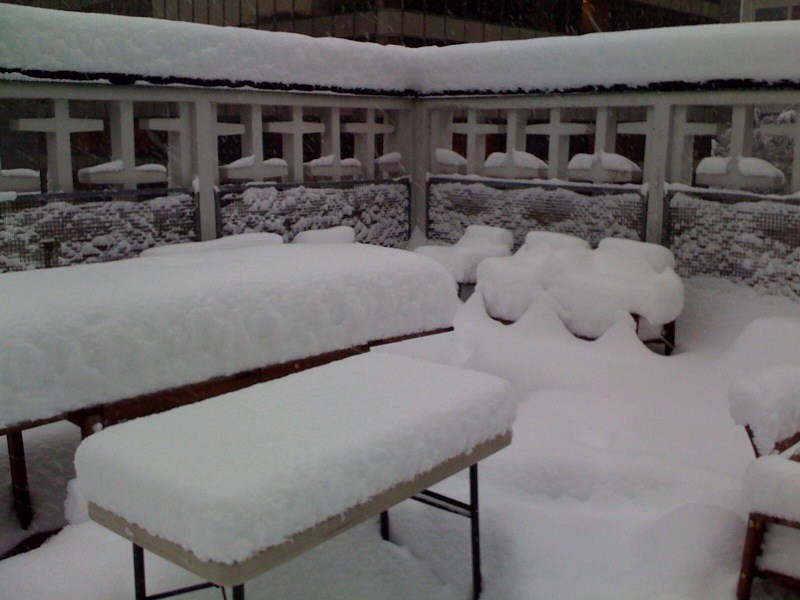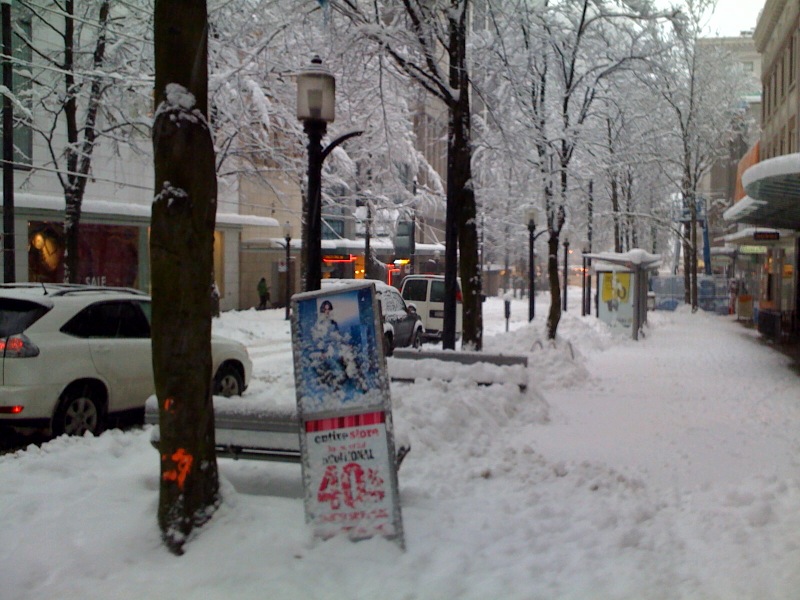 I'm glad to report everyone working today managed to get to the office safe and sound with loads of joyous snow stories to share 🙂
Have a merry Christmas everyone!