Forget the financial crisis folks, there are still plenty of too-good-to-be-true deals available for those looking for a last minute Christmas day bargain gift. Check out the following great email deals:
For those that need help in the sack, and willing to take medications they have no idea how and/or where it was made, try this guy


For those looking to have their bank account details stolen, click on the link

For those looking to have their ID stolen, get your ID card ready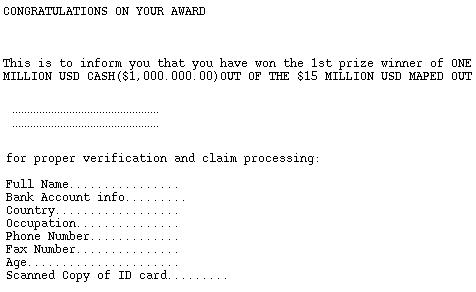 Folks, not everyone around the world is at home enjoying a day off with family and friends so there is no reason why spammers would pass on the opportunity to make a quick buck, and they don't.
For all those working today where they might have otherwise been enjoying festivities, or working just to get out of going to Aunt Mavis's boring Christmas lunch, have a merry day!