(You may want to read the first half of this countdown first)
Well, the tension is building as we get ever closer to revealing the most popular posting I made on this blog during 2008.
Fill your glasses, as I now reveal the final countdown and our winner..

A vulnerability in the world's most popular web browser is always going to be news amongst us techies. But when that vulnerability is being actively exploited by hackers, and Microsoft doesn't have a fix for the problem, well.. that begins to be mainstream news for the great unwashed public too.
Sophos experts saw many in-the-wild examples of websites struck by SQL injection attacks that then served up the exploit to vulnerable Internet Explorer users, and defended our customers against the threat.
Which lead us nicely on to the fourth most popular article on the Clu-blog during 2008…
Thankfully, Microsoft was able to produce a patch for the critical problem with Internet Explorer described above, but not before many internet users were potentially put in peril.
I can't help worrying that there will be more examples of hackers exploiting zero day vulnerabilities in the 12 months ahead.
And so we've made it to the top three blog posts of 2008. And there's one thing they all share in common – a video. So grab your popcorn and we'll begin.
He may be no stranger to being top of the pops, but Bono's brush with computer security only managed to get him into third place when it came to the most read Clu-blog posts of the year.
The Cuban-heeled crooner and anti-poverty campaigner was revealed to have been up to hijinks in St Tropez with a couple of bikini-clad teenage girls after they posted their private photos to Facebook.
We're not sure that Mrs Bono's wife was that impressed, and the general public hopefully learnt a lesson about the danger of sharing private data online.
As our recently published Security Threat Report revealed, scareware (also known as fake anti-virus software) has been one of the big trends of the last twelve months, with hackers attempting to frighten people into purchasing bogus products.
As this video and blog post revealed, the hackers have no qualms about using the names of legitimate security products to try and make their fortune.
Will we see more scareware in 2009? It seems inevitable.
And so, we've made it. Well done on getting this far.
With a fanfare of trumpets I can now reveal the most widely read story on the Clu-blog during 2008..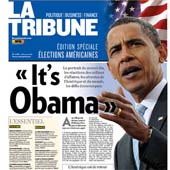 Well, when you think about it perhaps there isn't that much surprise about Barack Obama malware coming top of our list of most-read stories on the Clu-blog. After all, he won that other popularity competition late last year.
Sleazy hackers tried to take advantage of interest in the US presidential race by claiming in a widely distributed email that Barack Obama had been captured in sex video with a bunch of Ukranian girls.
Clicking on the link did actually show you an excerpt from a homemade X-rated video, but it didn't star Barack Obama.
Instead, curious election-followers had the Mal/Hupig-D Trojan horse insidiously installed onto their Windows computers.
Of course, the idea that a man putting himself forward for the post of president would be cheating on his wife is ridiculous, but that's not likely to have stopped many users from clicking on the link out of curiousity.
In the days that followed we saw more attempts by hackers to infect computers by exploiting Barack Obama's name, and no doubt we will see many more in the four years to come.
So, that's it. You now know the most popular Clu-blog posts of 2008.
Since the Clu-blog started on 23 April 2008, I have made 319 postings (including this one). That means, there were a stonking 315 posts during the year.
2009 is likely to be even busier, so keep tuned and thank you all for reading.