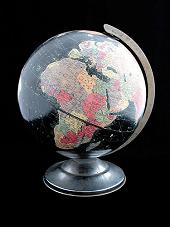 According to media reports, government ministries in New Zealand and Bulgaria have been hit by computer virus infections, shutting down computer systems and disrupting work.
According to minister Mihail Mikov, Bulgaria's Interior Ministry was struck – with traffic police and staff involved in issuing identity documents most greatly impacted. Computers are said to now be being checked one-by-one.
Meanwhile, New Zealand's Ministry of Heath is said to have been suffering from a malware infection for nearly a week, forcing it to shut down its email system for some time.
Details of both outbreaks are somewhat sketchy, but a timely reminder that all organisations – big and small – should ensure that they have strong protection in place to avoid attack from viruses, worms and spyware.
It is curious, however, that the two crippling virus infections should become public at the same time, in similar organisations, on different sides of the globe. More information might reveal to us if the infections are somehow related, and if the same malware is to blame.
* Image source: Patrick Q's Flickr photostream (Creative Commons 2.0)