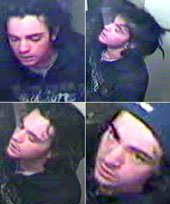 Regular readers of this blog must be getting used to hearing stories about criminals breaking into users' Facebook and Twitter accounts to cause mischief and make a quick buck. Well, here's a story of a rather different break-in that involved a very popular Web 2.0 website.
A 21-year-old apprentice from Queenstown, New Zealand, has been arrested after police posted footage of him trying to break into a safe on Facebook.
The man broke through the ceiling of the Frankton Arms Tavern in the early hours of Monday morning and spent almost an hour using an angle grinder and crowbar, attempting (and ultimately failing) to break into a safe containing approximately NZ $20,000. It seems it was hot work as he foolishly removed his balaclava during the attempt, before he noticed the CCTV camera.
Local police, who set up a crime-fighting page on the social networking site last month, have described the man's capture as the "first Facebook arrest".
A man is due to appear in Queenstown District Court tomorrow.
For those who doubted, Facebook can be good for security. 🙂 I think with so many people using Facebook for their day-to-day communications it would be a good idea if all local police forces had their own presence on Facebook to spread crime-fighting information and help catch the bad guys.
By generating their own presence on Facebook and spreading vital crime-fighting information, the authorities in New Zealand have managed to successfully apprehend a criminal in next-to-no time with the help of the virtual world. It's a commendable feat and one which other police forces could learn from.