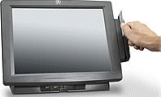 A 21-year-old man has admitted planting malware on his former employer's computer network after he was fired, according to the US Attorney's Office.
David Ernest Everett Jr stopped working on the helpdesk at Wand Corp, a firm which produces integrated solutions for fast-food restaurants, in March 2008.
It seems that he wasn't entirely happy when his employment was terminated as three weeks later he sought revenge by breaking into servers at the Eden-Prairie, Minnesota-based company.
From his home Everett was able to plant three malicious files on 1000 different servers, designed to crash systems, according to media reports.
Sure enough, according to Dave Perrill, VP at Wand, servers at 25 different restaurants crashed on 10 April, stopping companies from registering transactions.
Wand Corp, who numbers Pizza Hut, KFC and Burger King amongst its clients, claims that it spent almost $49,000 investigating the crashes and fixing the problem.
Everett, who will be sentenced at a later date, faces up to 10 years in prison.
I think the message we should all learn from this sorry case is the importance of changing passwords and resetting access rights when a member of your staff leaves your employment.
People do, of course, leave jobs all the time and most of them would never dream of logging back in to their old place of work to cause mischief. But it only takes one disaffected former worker to wreak havoc – so make sure your defences are in place, and that only authorised users can access your sensitive systems.