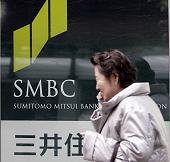 Five men, including one who styles himself as "Lord of the manor", are facing trial in England – accused of attempting to hack into the London branch of the Sumitomo Mitsui Banking Corporation to steal over £220 million.
The hack, which was thwarted by the Japanese bank, was alleged to involve the use of keyloggers that could steal confidential usernames and passwords.
Hugh Rodley, 61, from Tewkesbury, Gloucestershire – who is known to locals as "Lord Rodley" – faces trial alongside three other men, one of them Dutch. Rodley appears to be something of a colourful character. Believed to have been born in Ireland with the name "Brian McGough", Rodley lived in a Tewkesbury mansion protected by 6 foot high gates.
According to reports on the internet (as if you can believe such things..) a local ironmongers won £500 from Rodley after he failed to pay a lawnmower repair bill, and he has had some run-ins with his neighbours over the height of his leylandii hedge.
Another alleged accomplice, 74-year-old Bernard Davies of Walton-on-Thames, Surrey, died this weekend shortly before jury selection took place.
It's always been slightly unclear to me whether the keyloggers used in this alleged heist were in the form of malicious software or hardware. Regardless of the precise method used (and it surely will come out in the case to be heard at Snaresbrook Crown Court in East London in the coming weeks), all businesses need to be on their guard against criminals stealing confidential information from their computer systems.
Back in 2005, another alleged conspirator, Yeron Bolondi appeared in a Tel Aviv court after he was arrested allegedly trying to transfer £13.9 million stolen through the hack into an account. (By the way, I haven't been able to find out what was the outcome of the charges against Bolondi – if anyone knows please get in touch!)