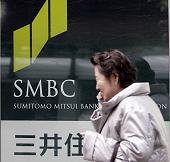 A court has been told more details of the alleged plan to steal £229 million from customers of the Sumitomo Mistsui bank, by planting spyware on the firm's computers.
Snaresbrook Crown Court was told that a security supervisor at the bank smuggled two Belgian computer hackers into the financial firm's European headquarters in London, by pretending that they had arrived for a game of poker. Instead, the hackers installed keylogging spyware that secretly recorded usernames and passwords onto bank employees' computers, the jury heard.
Later the men returned to attempt to transfer the money to bank accounts controlled by gang members in other countries, it was alleged. When Sumitomo Mitsui staff returned to work on Monday morning, they found that their computers had been tampered with and cables disconnected, the jury was told.
34-year-old bank security supervisor, Kevin O'Donoghue, of Birmingham, and Belgian hackers Jan Van Osselaer, 32, and Gilles Poelvoorde, 34, have admitted their involvement in the scam.
60-year-old Hugh Rodley (who prefers to be known as "Lord Rodley"), David Nash, 47, and Inger Malmros, a 58-year-old Swedish woman, are all alleged to have set up bank accounts which were intended to receive the stolen money. The three deny charges of conspiracy to defraud and conspiracy to transfer criminal property.
The trial continues.