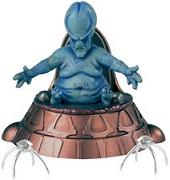 Gary McKinnon, the British man who hacked into computer systems belonging to NASA, the Department of Defense, the US Army, US Navy and US Army, will be breathing a sigh of relief today after hearing that the British High Court will review whether he should be extradited for trial in the United States.
McKinnon, who has been fighting extradition to America for some years, told the Crown Prosecution Service earlier this month that he would plead guilty, if tried in the UK.
The hacker from North London claims that he broke into the US networks only to uncover confidential information about anti-gravity propulsion systems and extraterrestrial technology which he believed the authorities were hiding from the public.
McKinnon's legal team hope that the change of presidency in the United States, combined with his recent diagnosis of Asperger's Syndrome, will play to his favour.
It seems there will be more twists and turns in this ongoing story for some time to come.