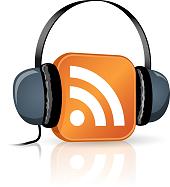 As we discussed in our recent security threat report, social networks like Facebook and Twitter are the new backdrops to the fight between good and evil on the internet.
Spammers, hackers, malware authors and identity thieves are taking advantage of the popularity of these Web 2.0 sites in their attempt to make money from regular innocent internet users.
Today we've released a podcast, talking through some of the issues. So, if you want to hear Carole Theriault and myself chatting about how the bad guys abuse social networking sites why not grab yourself a copy and chuck it on your MP3 player?
By the way, if you enjoy the podcast you can download many more via iTunes or directly from our website.