IT guy Daryl Hunter is responsible for securing PCs and Macs from malware attacks, and had been a long term customer of Norton/Symantec anti-virus products. After having some problems with updates he began a search for a replacement product.
He's posted a nice comparison of enterprise solutions from AVG, NOD32, Trend Micro, Sophos and Symantec, explaining how he came to choose a winner, and including screenshots of the various vendors' consoles.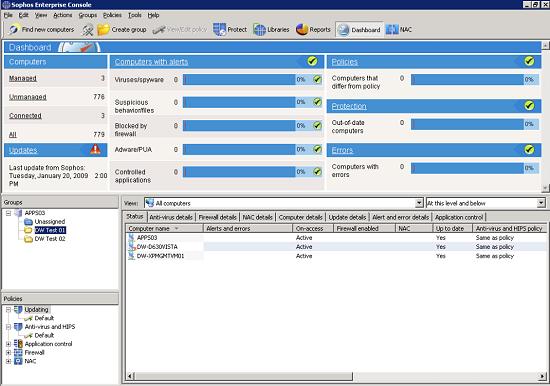 More reviews and tests of Sophos's product range can be found here.
</end of advert>