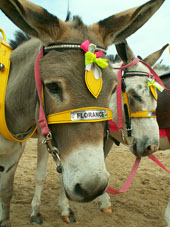 The FBI has published a warning on its Internet Crime Complaint Center (IC3) website about the danger of fake job adverts and "work at home" scams.
The scams normally involve a criminal gang hiring an often innocent third party (known as a "money mule") to transfer stolen money deposited in their account. The mule, who is usually recruited via spam email with promises of how they can make fortunes by working from home for a financial institution, usually takes a percentage of the money transferred for their efforts.
Of course, there is not only the risk that the money mule will hand over personal information to the criminal gang (including their bank account details) in the belief that they are dealing with a legitimate employer, but also that the police will not look kindly on their involvement in the criminal activity.
According to APACS, the UK's Association for Payment Clearing Services, this sort of fake job advertisement have risen 345% in prevalence in the last three years.
Don't be an ass, be more sceptical about job offers you receive in your email, and avoid getting yourself involved in a money mule scheme.
* Image source: The Untrained Eye's Flickr photostream (Creative Commons 2.0)