Hackers who stole information from RBS WorldPay, distributed cloned debit cards around the world that stole $9 million from 130 ATM machines in 49 cities around the world in just 10 hours. Atlanta, Chicago, New York, Montreal, Moscow and Hong Kong were amongst the locations were the criminals fleeced money from cash machines using counterfeit cards.
That is the astonishing claim being made by the FBI, who say that the highly-organised sting occurred shortly after 8pm on November 8, 2008.
Electronic payment service RBS WorldPay admitted on December 23 that personal information on up to 1.5 million people had been stolen, causing some to speculate that they had tried to hide the bad news by releasing information on the eve of the holiday season.
The Chicago branch of the FBI has released pictures of a man and a woman making withdrawals from ATMs at a bank branch in Matteson and a Walgreens in Calumet City. It's worth noting that the people in these photographs are unlikely to be the ringleaders of the plot – but instead low-level operatives sent to withdraw machine from cash machines.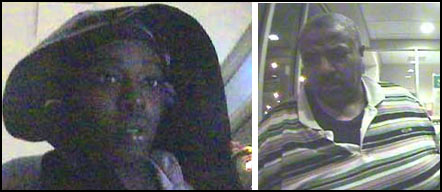 More images of suspects can be found in this report from Fox News.
It's getting more and more common to hear stories of companies losing data about their customers, but this case sends an additional chill down the spine because of the sheer audacity of the scheme to steal an extraordinary amount of money in such a short time.