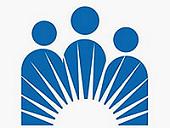 Workers at the US healthcare provider Kaiser Permanente have been warned about the risks of identity theft, following the discovery of staff records in the hands of a non-employee who was subsequently arrested.
A computer file in the possession of the arrested man was found to include the names, addresses, phone numbers, Social Security numbers, and dates of birth of 29,500 Kaiser Permanente members of staff.
According to a statement by Kaiser, some employees have reported identity thefts following the security lapse.
Mystery surrounds how the data was stolen from the organisation, and no doubt questions will be asked as to whether security measures – such as encryption – would have helped the sensitive information from falling into the wrong hands.