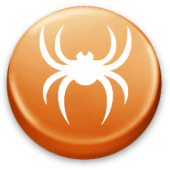 We've had some customers this morning asking us about a Windows virus that targets HTM, HTML, PHP and ASP web files, as well as executables, as it spreads via network drives and USB sticks.
The questions seem to be coming to light because of a report in The Register based upon a blog post from our friends at Trend Micro.
The malware (which is called Virut and Virux in the report) is detected by Sophos as W32/Scribble-A, and has been protected against since 3rd February.
You can learn more about it in a blog post made by SophosLabs researcher Richard Cohen earlier this week.