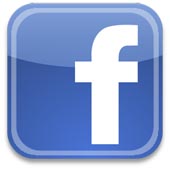 The controversy over Facebook's revised terms of service has prompted a turnaround overnight by the immensely popular social networking website.
Facebook founder Mark Zuckerberg has said in a blog post that the company has decided to return to its previous terms of use.. at least temporarily.
Although Zuckerberg originally defended the changes to the conditions that users have to agree to in order to use the site, he says that they will now investigate how to best move forward. According to media reports, the Electronic Privacy Information Center had threatened to file a formal complaint with the Federal Trade Commission regarding Facebook's new terms of service.
It is anticipated that Facebook will roll out revised terms of service in a few weeks time, and those with an opinion are invited to join a Facebook group, "Facebook Bill of Rights and Responsibilities", to input into the process.
Note that you'll have to agree to Facebook's terms of service to participate in that group. Smirk.