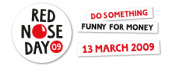 Red Nose Day is a UK-wide fundraising event organised by Comic Relief every two years which culminates in a night of extraordinary comedy and moving documentary films on BBC One Television.
Red Nose Day will be the biggest TV fundraising event in the British calendar. On March 13th everyone in England, Scotland, Wales and Northern Ireland is encouraged to cast inhibitions aside, put on a red nose, and do something a bit silly to raise money – celebrities included. It is an event that unites the entire nation in trying to make a difference to the lives of thousands of individuals facing terrible injustice or living in abject poverty.
In 2007, Sophos raised money for Comic Relief by putting members of our senior management team into a gunge tank.
A BBC Television film crew were present to record the event for posterity and broadcast it on news bulletins, as part of the Red Nose Day fundraising activities. It would obviously be very wrong of me to share with you photos of my bosses wearing red noses and getting gunged.
So, what are our plans for this year?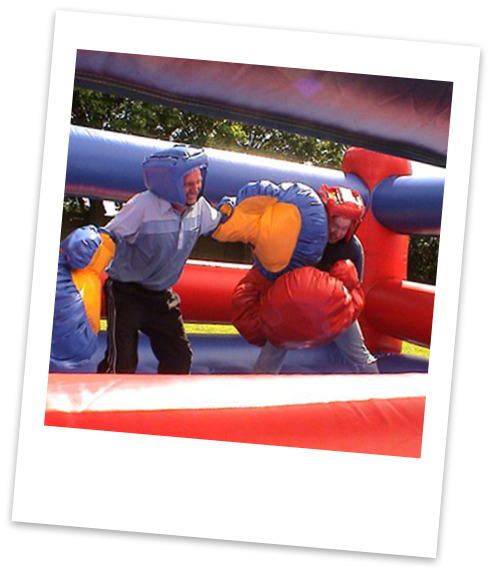 Bouncy Boxing!
Yes, on the big day members of Sophos staff will be battering each other to a pulp on an inflatable bouncy boxing ring – all in the name of raising money for charity (and, no doubt, getting revenge for the gunging and some of the remaining grudges from the recent snowball fight).
Comic Relief is a great charity to support – so make sure to visit the Red Nose Day website to find out how you can help raise funds.