Do you believe that hackers who played a part in exchanging stolen credit card details stolen by password-grabbing spyware can be rehabilitated into society?
What kind of career path do you think they should follow? Computer security consultant? Penetration tester? Rat catcher? Politician?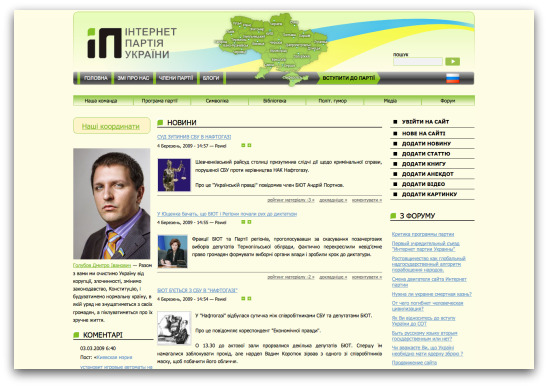 Meet Dmitry Golubov, leader of the Internet Party of the Ukraine (IPU).
The party held its first official congress on March 1st (you can see some photographs of the event here), where Golubov no doubt reaffirmed his party's platform of rooting out public corruption, returning nuclear weapons to the Ukraine and "electronic government against bureaucracy".
What Golubov may not have talked about in his address to a packed conference room was that in July 2005 he was arrested in Odessa, and accused of being "Script", the mysterious hacker who ran the CarderPlanet website that became a mecca for cybercriminals interested in trading information about how to make money from stolen credit card numbers and identities.
Millions of dollars are said to have been lost by American financial institutions because of CarderPlanet.com, and Golubov was eventually jailed for his involvement.
Curiously, the tale didn't end there however. In December 2005 two Ukranian politicians managed to convince a judge to release Golubov from prison claiming there was insufficient evidence of his guilt. Golubov has strongly denied his guilt, claiming that he was himself the victim of "identity theft" that framed him.
It's been claimed before that the public rates politicians amongst the least trusted professions (sometimes ranking below estate agents and tabloid journalists).
Perhaps that's not surprising if political parties are headed up by criminal hackers.